Дадан личност године
Вашим гласом подржавате идеју да Дадан буде проглашен за личност године у Восточном Сарај'ву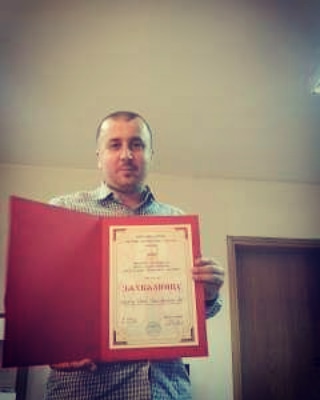 Potpišite ovu peticiju
By signing, I authorize Дадан to hand over my signature to those who have power on this issue.
30 dana
Sve vrijeme
Ime peticije
Napravljena
2 120
2 122

Peticija protiv Povorke ponosa !

Svrha peticije je da se utvrdi stvarni broj ljudi koji su protiv Povorke ponosa koja se treba održati 8. Septembra u Sarajevu. Ova peticija se upucuje vlastima u Kantonu Sarajevo koji trebaju postovati i uvazavati misljenja drugih ljudi koji su za njih glasali. Sto vise potpisa vece su sanse da povorku odgodimo. Komentarisite zasto ste protiv povorke i imajte slobodu iznijeti svoj stav i misljenje...

2019-04-02
647
647

ZAGAĐENOST ZRAKA (PETICIJA ZA STIMULISANJE UGRADNJE I KORIŠTENJE GASA/PLINA U MOTORNIM VOZILIMA)

Mi smo učenici/e sekcije CIVITAS Srednje škole za saobraćaj i komunikacije i u sklopu školskog projekta "Projekt građanin-a", se bavimo problemom zagađenosti zraka u BiH i u Kantonu Sarajevo. Svjesni smo da je ovo jedan od najvećih problema sa kojim se suočavamo tokom cijele godine. Prema statistikama Svjetske zdravstvene organizacije, 2017. godine, BiH se nalazila na drugom mjestu po broju umrlih...

2019-03-22
572
572

PETICIJA ZA USKLAĐIVANJE INDEKSA KVALITETE ZRAKA (AQI) NA NIVOU FBIH

SREDNJOŠKOLCI PROTIV ZAGAĐENOSTI ZRAKA Učenici/e sekcije Civitas Srednje medicinske škole Sarajevo su u sklopu nastavnog predmeta Građansko obrazovanje/ Demokratija i ljudska prava i praktičnog dijela predmeta "Projekt građanin" pokrenuli peticiju protiv zagađenosti zraka. Analizirajući problem zagađenosti zraka učenici/e Srednje medicinske škole Sarajevo došli su do saznanja da ne postoje "pragov...

2019-03-22
357
357

Ponovo uvodjenje civilnog sluzenja vojnog roka

Radeći na "Projektu gradjanin", napravili smo ovu peticiju kako bi sve vise ljudi potakli da je potpisu  zbog stanja u nasoj drzavi. Ponovno uvodjenje vojnog roka rijesilo bi mnoge probleme u nasoj drzavi kao sto su sklanjanje mladih s ulica te ukljucivanje istih u drustveno-korisni rad. To ne bi bilo nuzno sudjelovanje u vojsci, vec i volontiranje u nekim organizacijama. Potpisivanjem ove peticij...

2019-03-25
187
11 995

Inicijativa za život sa manje boli Dijabetes Libre BiH za život sa manje boli

Ovo je inicijativa grupe građana oboljelih i djece oboljele od dijabetesa u BiH –"Za život sa manje boli". Grupa grđana Libre BiH su sami sastavili i šalju dopise bitnim faktorima u Bosni i Hercegovini ( Federaciji BiH, Republici Srpskoj ) vezano za revolucionarnu tehnologiju kontinuiranog mjerenja glukoze( šećera) u krvi. Potpisom i podrškom ovoj incijativi dajete šansu za bolje sutra,  način kak...

2019-01-22
102
102

PETICIJA PROTIV IZGRADNJE MINI HIDROCENTRALA NA RIJECI RAKITNICI (OPŠTINA ROGATICA)

   MI SMO PROTIV IZGRADNJE MINI HIDROELEKTRANA DERIVACIONOG TIPA    -  jer prijete uništenju brojnih izvora pitke vode sa kojih se napaja veliki broj sela i sama opština Rogatica,                                                                                            -  dovode do trajne degradacije i izmjene ekosistema i izumiranja biljnih i životinjskih vrsta,                                ...

2019-03-27
91
91

Online peticija - instaliranje nadzornih kamera na znacajnim lokacijama u gradu Sarajevu u cilju prevencije i sankcionisanja vandalizma i drugih oblika drustveno neprihvatljivog ponasanja

Postovani sugradjani, mi smo ucenici VII 1 razreda  OS "MALTA". Tokom izrade naseg projekta - "Projekt gradjanin" koji je obavezni dio NPiP  predmeta Gradjansko obrazovanje identifikovali smo problem vandalizma unutar nase zajednice. Analizirajuci vec postojece mjere Javne politike  dosli smo do zakljucka da nisu kvalitetne ili se ne primjenjuju. Ono sto zelimo postici nasom peticijom jeste probud...

2019-04-10
13
161

Zabrana konzumiranja nargile (vodene lule ili shishe) maloljetnicima

Upotreba i konzumiranje nargile (vodene lule ili shishe) danas postaje sve veći trend, uglavnom prisutan kod maloljetnika. Potpisom ove peticije, slažete se da konzumiranje nargile kod maloljetnika treba biti zabranjeno zakonom....

2019-02-16
10
74

Deklaracija o značaju medijske i informacijske pismenosti u BiH

Činjenica da se informacijska, komunikacijska, medijska i obrazovna okruženja mijenjaju, stvara nove mogućnosti i izazove modernim društvima. Kvalitet primljenih informacija uveliko utječe na naše odluke i postupke koji iz njih slijede, kao i na mogućnost svakog od nas da ostvaruje osnovna prava i slobode, te da samostalno odlučuje i doprinosi ličnom razvoju. Tehnološki napredak u telekomunikacija...

2019-01-31
8
150

Milion potpisa za vracanje Ustava GRADJANSKE REPUBLIKE BOSNE I HERCEGOVINE!

Posto nam Milorad Dodik ucestalo prijeti otcjepljenjem RS-a pokazimo mu koliko nas ima koji zelimo vracanje USTAVA GRADJANSKE REPUBLIKE BOSNE I HERCEGOVINE bez entiteta i kantona!!! Da vidimo cija je jaca. MILION POTPISA KOJE TREBA SKUPITI I POSLATI MEDJUNARODNOJ ZAJEDNICI I VALENTINU INCKU KOJI APOSLUTNO NISTA NE RADI DA UMIRI DIVLJANJA DODIKA! Sad je do vas da pokazete makar za pocetak svojim po...

2019-02-26
Onlinepeticija.com
Mi pružamo besplatan prostor za online peticije. Napravite profesionalnu online peticiju koristeći naš močni servis. Naše peticije se svakodnevno spominju u medijima, stoga je kreiranje peticije odličan način da budete primjećeni kako u javnosti tako i kod donosioca odluka.