Peticija protiv otkaza najuspješnijem sportašu TK Jusufović Erminu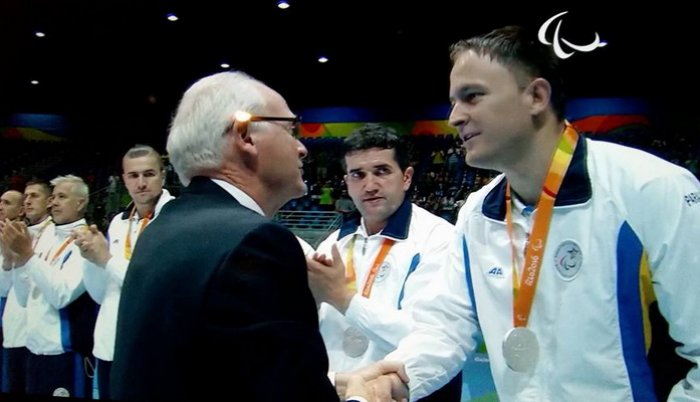 Ermin Jusufović, osvajač osam zlatnih medalja na Evropskom prvenstvu, dvije zlatne medalje i dvije srebrene na Paraolimpijskim igrama, tri zlatne i jedne srebrene na Svjetskom prvenstvu (sjedeća odbojka) otpušten je iz Sportskog saveza općine Lukavac. 
Proglašen je tehnološkim viškom, a sve to je rezultat pritiska načelnika općine Lukavac Edina Delića na Sportski savez ove općine. Naime, načelnik Delić je ucijenivši Sportski savez općine Lukavac uskraćivanjem finansiranja naredio rukovodstvu Saveza da moraju otpustiti Ermina Jusufovića. Rukovodstvo Saveza je našavši se u takvom situaciji da ostanu bez finansijskih sredstava općine kojim raspolaže načelnik Delić uručilo otkaz zlatnom Erminu Jusufoviću.
Potpišite peticiju te tako dajte podršku momku koji je toliko puta osvjetlao obraz Bosni i Hercegovini.
Potpišite ovu peticiju
By signing, I authorize Alem Dedić to hand over my signature to those who have power on this issue.