Zahtjevamo pravo na bosanski jezik u Posavini!
Poštovani,
ovo je prva peticija za čiji potpis ne treba obrazloženje, jer tražimo osnovno ljudsko pravo: BOSANSKI JEZIK! 
Molim Vas podijelite na svoj fb. zid  i time nam pomozite da Vašim potpisom bosanski jezik bude u Ustavu našeg kantona.
Sve što treba da uradite je s desne strane da upišete ime i prezime, grad, državu i e-mail adresu.
Potvrdite jednim klikom u vašoj e-mail pošti i to je sve!
Vaša minuta je nama velika pomoć.
Peticiju upućujemo Skupštini Posavskog kantona!
Unaprijed hvala!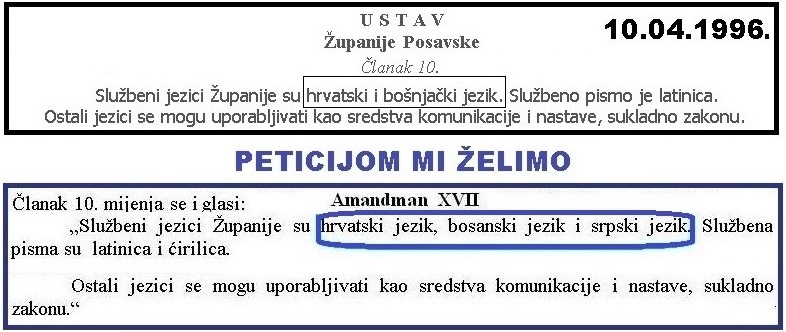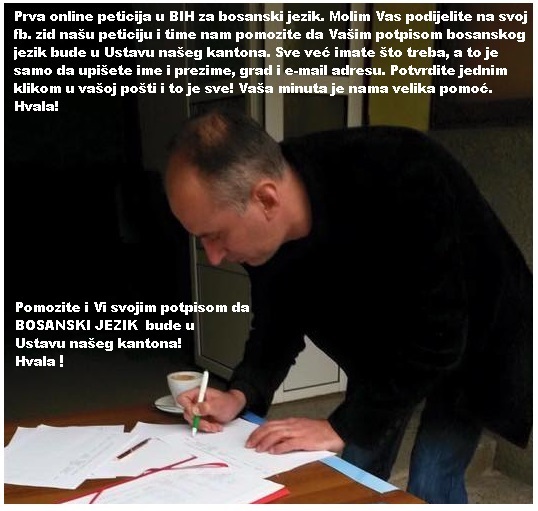 Potpišite ovu peticiju
By signing, I authorize Senad Ahmetović to hand over my signature to those who have power on this issue.