JP Grijanje Zenica - DOSTA - nezakoniti paušali, isključivanje i (ne) usluga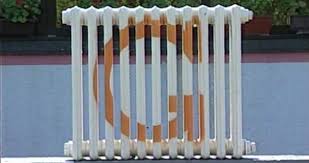 Da li ste za isključivanje sa mreže JP Grijanje Zenica i ukidanje nezakonitih paušala. Da li ste za to da za svoj novac dobijete i kvalitetnu uslugu? Trebamo li natjerati sudove i općinske vlasti da poštuju Zakon o zaštiti potrošača, ZOO? Smatrate li da su zakoni države iznad opštinskih odluka? Da li vam je više dosta?!
 http://www.ozp.gov.ba/sites/default/files/dokumenti/PAUSALI.pdf  
"Tako nam se nameće pitanje (a u skladu s našom zakonskom
obvezom mi se moramo potruditi na njega odgovoriti) što potrošači plaćaju putem komunalnih
naknada? Propuste općine, grada prilikom osnivanja komunalnih poduzeća? Nastavak pravno i
ekonomski neodržive poslovne tradicije i prakse? Nedostatke gospodarske, socijalne, radne,
financijske politike? Smatramo da je postojeće stanje u komunalnom sektoru došlo do svog
antiklimaksa, te da je zrelo za strukturalne i funkcionalne promjene k većoj tržišnoj orijentiranosti
korigiranoj jedino politikom zaštite potrošača.....
Nadalje, zabrinjavajući je trend porasta broja prigovora potrošača upućenih Instituciji
ombudsmana za zaštitu potrošača BiH koji su posljedica svakodnevnih problema s kojima se
potrošači-korisnici komunalnih usluga susreću zbog opstruiranja implementacije ZZP-a i ZOO-a u
oblasti mjerenja i fakturiranja troškova komunalnih usluga. Zaista, svjedoci smo svakodnevnog i
prolongiranog prebacivanja tereta negativnog poslovanja JKP-a na leđa potrošača."
Potpišite ovu peticiju
By signing, I authorize Grijanje vodovod i ostale neregularnosti u Zenici to hand over my signature to those who have power on this issue.