Legalizacija kanabisa u medicinske svrhe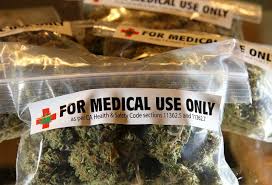 Grupa mladih građanki i građana moli sve one koji su ZA Legalizaciju kanabisa u medicinske svrhe da potpišu ovu peticiju i time daju svoj glas za pomoć teško oboljelim.
Trenutno oboljeli u Bosni i Hercegovini, prinuđeni su ilegalno nabavljati ulje kanabisa čime rizikuju da budu uhapšeni, a ulje koje nabave je upitnog kvaliteta. Njegov sastav nije kontrolisan, pa može prouzrokovati fatalan efekat. Također, mnogi ne mogu kupiti ulje kanabisa koje im je potrebno za liječenje jer su cijene na crnom tržištu enormno visoke.
Do sada je objavljeno preko 150.000 naučno-medicinskih radova i studija o kanabisu koji potvrđuju njegova brojna ljekovita svojstva, daleko više nego za bilo koji drugi farmako lijek koji je u upotrebi. Prema istraživanju provedenom 2013. godine, 76% doktora je odobrilo upotrebu medicinskog kanabisa. U istraživanju je učestvovalo 1.446 doktora širom svijeta.
Britanski istraživači tvrde da je kanabis mnogo manje štetan po zdravlje ljudi nego alkohol i nikotin, koji su legalni. Za razliku od "regularnih" lijekova, kanabis nema neželjene efekte.
Marihuana se uglavnom shvata kao negativan pojam. Većina je vidi kao ilegalnu supstancu i povezuje sa medicinskom marihuanom, međutim postoji razlika. Medicinskim studijama dokazano je da uzimanje kanabisa uspješno može izliječiti i poboljšati stanje kod sljedećih bolesti:
Multipla skleroza, kancer, AIDS, glaukom, depresija, epilepsija, astma, Alzheimerova bolest, arteroskleroza, dijabetes, Parkinsonova bolest, artritis, nesanica i mnoge druge.
Države u kojim je kanabis legalizovan su: Španija, Urugvaj, Brazil, Njemačka, SAD, Argentina, Belgija,Kanada, susjedna nam Hrvatska, Australija, Švicarska, Portugal, Holandija, Slovenija …
Zanimljiva činjenica je da u nekim razvijenim država dozvoljeno uzgajanje određenog broja stabala kanabisa.
Zakon koji se odnosi na rješavanje ovog problema jeste " Zakon o sprečavanju i suzbijanju zloupotrebe opojnih droga". Na temelju članka 2. stavka 2. ovog zakona, ministar zdravstva je donio odluku o listi opojnih droga, psihotropnih tvari i biljaka iz kojih se može dobiti opojna. U sklopu te liste razvrstao je supstance u tabele.
Kanabis (Cannabis sativa), biljka koja je tema ovog problema, svrstana je u Tabelu I u kojoj se nalaze zabranjene supstance i biljke. Kao takav, kanabis se ne smije koristiti. Želimo da se Zakon o suzbijanju i sprečavanju zloupotrebe opojnih droga izmjeni, te da se Cannabis sativa L, prebaci iz tabele I u tabelu II, gdje se nalaze supstance i biljke pod strogom kontrolom. Tražimo da se sa te liste zabranjenih supstanci izbriše kanabis sativa kao viši pojam. U drugoj fazi, kada se izbriše biljka sa te liste, da se omogući medicinsko korištenje kroz npr. ovlaštenja apotekara da uvoze lijekove ili da sami proizvode medikamente od kanabisa. Na taj način mi bismo učinili ove supstance legalnim za one kojima su potrebne. Naglašavamo, mi zagovaramo medicinsko korištenje.

Više informacija o projektu ove grupe mladih ljudi pogledajte ovdje: https://www.facebook.com/Legalizacija-kanabisa-u-medicinske-svrhe-1860732344208519/?ref=aymt_homepage_panel
Potpišite ovu peticiju
By signing, I authorize Amila Čengić to hand over my signature to those who have power on this issue.