ZAGAĐENOST ZRAKA (PETICIJA ZA STIMULISANJE UGRADNJE I KORIŠTENJE GASA/PLINA U MOTORNIM VOZILIMA)
Mi smo učenici/e sekcije CIVITAS Srednje škole za saobraćaj i komunikacije i u sklopu školskog projekta "Projekt građanin-a", se bavimo problemom zagađenosti zraka u BiH i u Kantonu Sarajevo.
Svjesni smo da je ovo jedan od najvećih problema sa kojim se suočavamo tokom cijele godine.
Prema statistikama Svjetske zdravstvene organizacije, 2017. godine, BiH se nalazila na drugom mjestu po broju umrlih od bolesti uzrokovanih zagađenjem zraka lebdećim česticama. Ovi podaci navode da svake godine u BiH umire najmanje 3500 ljudi kao direktna posljedica zagađenosti zraka.
Kao jedan od većih izvora zagađenja u Kantonu Sarajevo su saobraćaj i tehnički neispravni automobili.
Cilj online peticije koju provodimo je skretanje pažnje građanstva na neophodnost donošenja mjera koje će stimulisati kupovinu automobila sa benzinskim motorima i konverziju na plin kao dio dugoročnih mjera.
Činjenica je da dizel motori emituju i do tri puta veće emisije štetnih gasova za razliku od benzinskih/plin motora i dok Evropa nalazi način kako da što više koristi plin, BiH ide u suprotnom smjeru.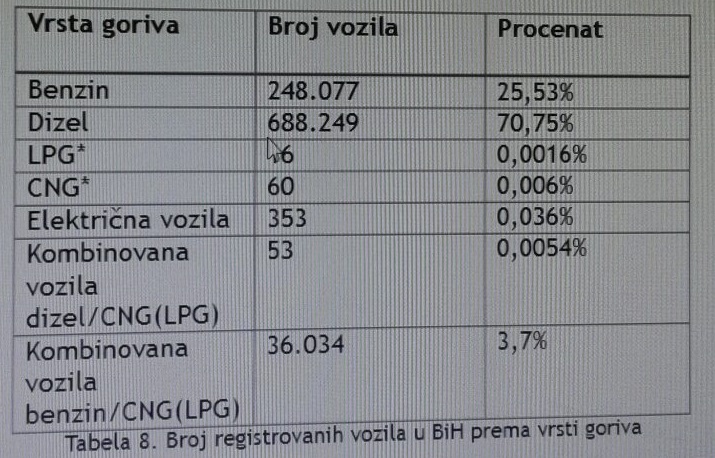 Broj registrovanih automobila u BiH 2016. godina - BIHAMK 
Činjenica da je 70,75% registrovanih automobila na dizel potvrđuje neophodnost stimulacije ugradnje i korištenja gasa/plina u motornim vozilima.
Ovim putem Vas pozivamo da potpišete/podržite ovu peticiju!
Unaprijed Vam se zahvaljujemo i srdačno vas pozdravljamo.
S poštovanjem, 
Sekcija CIVITAS 
Potpišite ovu peticiju
By signing, I authorize Mirnes Havić to hand over my signature to those who have power on this issue.