STOP odlaganju nuklearnog otpada uz rijeku UNU na Trgovskoj gori! Probudi se!
U skladu sa Strategijom i Nacrtom prijedloga programa sprovođenja strategije zbrinjavanja radioaktivnog otpada, istrošenih izvora i nuklearnog goriva Državni zavod za radiološku i nuklearnu sigurnost RH planira da u opštini Dvor na Uni, u kasarni Čerkezovac na Trgovskoj gori, skladišti najopasniji radioaktivni otpad iz NE "Krško". Radioaktivnost nuklearnog istrošenog goriva mnogostruko je veća od svih radioaktivnih materijala koji se u nuklearnim postrojenjima koriste i sačinjava 90% njegove ukupne radioaktivnosti. Ovakav otpad je smrtonosan za ljude i za prirodu i ne postoji način da se odbranimo od njegovog zračenja!! Kada jednom ovo zlo dođe u našu ekološki čistu sredinu, naše zemljište i vodotokovi neće više imati nikakvu vrijednost! 
Svaka nuklearna elektrana, svake 3 godine, koristi oko 100 tona ovakvog nuklearnog goriva, a DZRNS Hrvatske planira da pored UNE odlaže 700 tona ovog opasnog otpada, iako u svojim bazenima NE "Krško" ima prostora za još oko 1600 istrošenih gorivnih elemenata.
Ukoliko dopustimo otvaranje ovakvog odlagališta, neće više biti načina da zaustavimo stvaranje najveće nuklearne deponije na Balkanu. Građanima Hrvatske to isto tako ne ide u korist, jer bi se po otvaranju jedne ovakve deponije Hrvatska, kao članica EU, obavezala da svake godine prima novi nuklearni i radioaktivni otpad iz Evropske unije koji bi se potom skladištio svuda po Hrvatskoj!!!
Da li smo zaslužili ovako nešto? Da li ćemo dijeci poslije nas ostaviti nešto više od zatrovanog zemljišta i rijeke UNE koja više nije za piće i koja je označena kao "kontaminirana"?
Da li je rijeka UNA zaslužila ovakvu sudbinu?!
Da li su naša dijeca zaslužila to?!
Ne dozvoli odlaganje 5.000 tona radioaktivnog otpada i 700 tona istrošenog nuklearnog goriva iz NE "Krško", koje DZRNS Hrvatske planira da deponuje uz rijeku UNU na Trgovskoj gori!
Ne dozvolimo Državnom zavodu za radiološku i nuklearnu sigurnost RH, na čelu sa Sašom Medakovićem, da upravlja našim životima!
Građani Bosne i Hercegovine i Hrvatske, udružite se kako bi nas bilo što više i kako bismo ovom peticijom odbranili našu zemlju, vodotokove, naše živote i živote naše djece dok nije kasno!!! Jer oni neće prezati ni od čega!!!
STOP ODLAGANJU NUKELARNOG OTPADA UZ NAŠU UNU!!! 
NE DAMO RIJEKU!!!!
POTPIŠIMO PETICIJU ZA BUDUĆNOST SVIH NAS!!!
UNA NAS TREBA!!!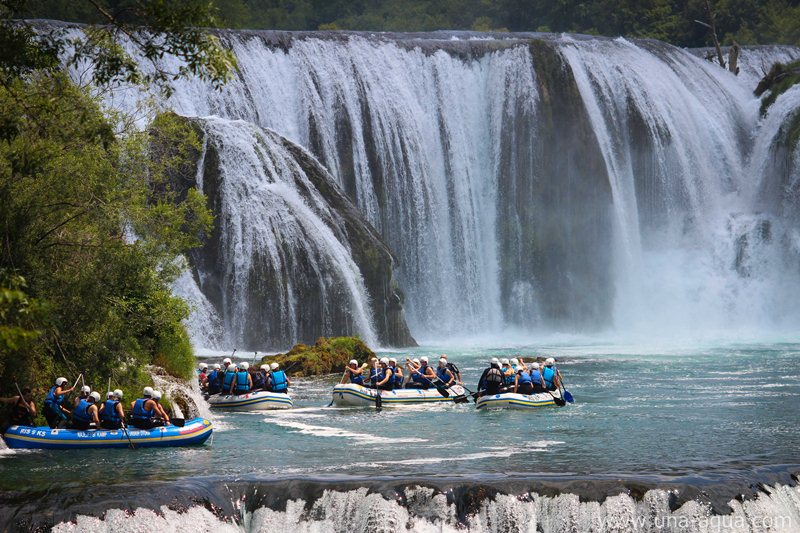 Potpišite ovu peticiju
By signing, I authorize Nikola Dakić to hand over my signature to those who have power on this issue.