Vratimo Hajlu Rožajama!
Predstavnici Vlade Crne Gore Igor Lukšić i Raško Konjević potpisali su Sporazum o razgraničenju sa Kosovom u Beču 26. avgusta i time formalno povukli liniju između ove dvije države. Ovom prilikom došlo je do pomjeranja prijašnje granice i tom prilikom oduzeta najznačajnija teritorija za razvoj planinskog turizma u Rožajama. Novom granicom, Rožaje je u potpunosti izgubilo put kojim je bilo moguće autom stići do jedne od najljepših planina u regionu. Još tragičnija je činjenica da je planinska visoravan zvana Dermandoo sada dio kosovske teritorije ali i pješačka staza kojom se također stizalo do vrha Hajle. Tako sada iz Rožaja više ne možete doći na vrh Hajle na 2403 mnv! Ovakvim položajem granice gubimo i stranu planine koja predstavlja najveći potencijal za skijasku stazu sa preko 600 metara nadmorske visine i koju su stručnjaci ocijenili kao jednu od najboljih staza sa "perfektnom" ekspozicijom i nagibom. Prijedlog zakona o razgraničenju sa Kosovom bi trebao biti dat na usvajanje sjutra a time i ozvaničen totalni krah rožajskog turizma.

Uporedo sa ovom peticijom, potpisuje se i peticija na Trgu MJK u Rožajama.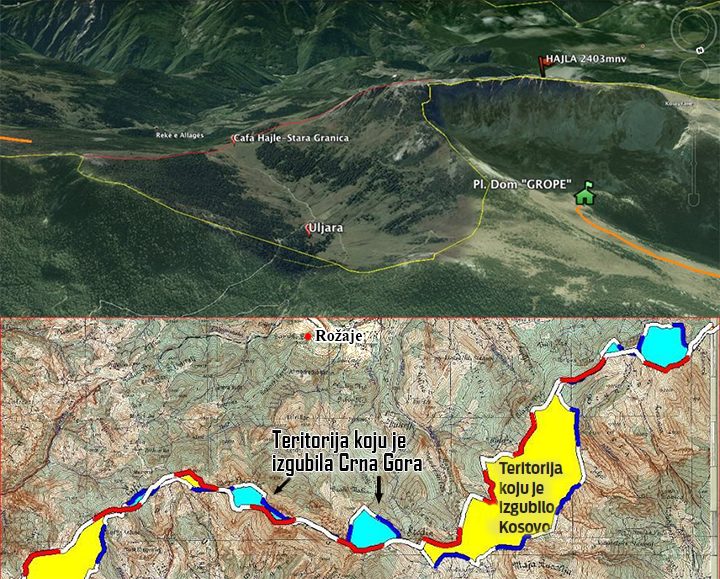 Potpišite ovu peticiju
By signing, I authorize Rožaje Free Press to hand over my signature to those who have power on this issue.