Vratite nam vozove u USK
Mi potpisani u ovoj peticiji,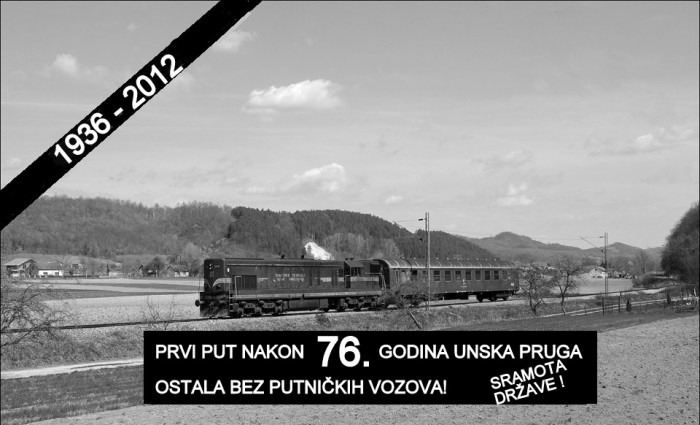 tražimo od svih relevantnih institucija, Vlade Federacije Bosne i Hercegovine, Federalnog Ministarstva prometa i komunikacija  i Javnog preduzeća Željeznice Federacije BiH, da zajedničkim snagama u što skorijem roku ponovo uspostave putnički saobraćaj u Unsko-sansom kantonu, koji je jedina regija u državi gdje se ne odvija ovaj vid saobraćaja. Mi građani Unsko-sanskog kantona ražimo ravnopravan tretman sa ostalim kantonima.
Potpišite ovu peticiju
By signing, I authorize SSIOPIŽFBiH to hand over my signature to those who have power on this issue.