ODMAH ZATVORITI PRVU JAVNU DJEČIJU KUHINJU
STOP DISKRIMINACIJI DJECE – ODMAH ZATVORITI PRVU JAVNU DJEČIJU KUHINJU U LUKAVCU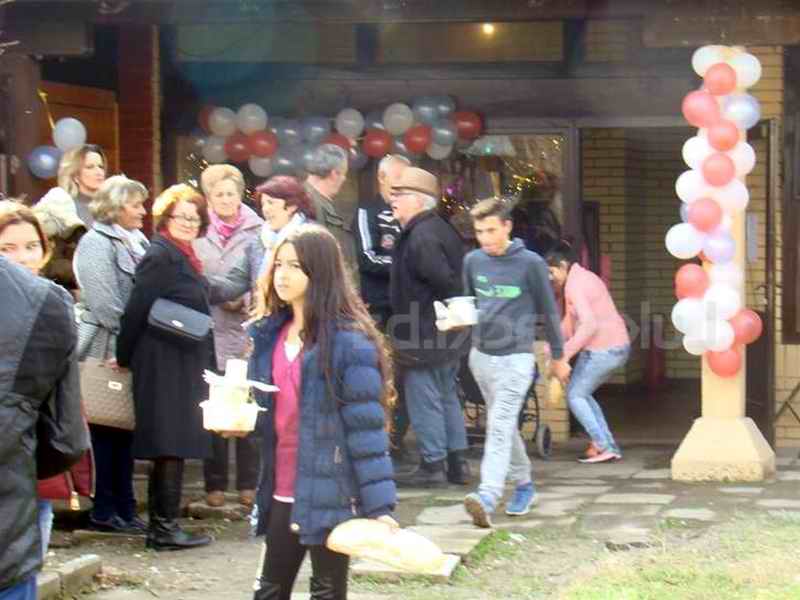 GLAS ZA ZATVARANJE NEDAVNO "SVEČANO" OTVORENE PRVE JAVNE DJEČIJE KUHINJE U LUKAVCU, SRAMNOG OBJEKTA KOJIM SU TEŠKO POGAŽENA DJEČIJA PRAVA.
NEPRIHVATLJIVO JE DA SE OTVARA TAKAV OBJEKAT UMJESTO DA SE FORMIRA FOND IZ KOJEG ĆE SE ISPLAĆIVATI DJECI ODREĐENI NOVČANI IZNOS KOJI ĆE KORISTITI ZA SVOJE POTREBE I ŽELJE.
TAKOĐE, GLAS ZA SMJENU MINISTRA ZORANA JOVANOVIĆA, KOJI JE "SVEČANO" I PONOSNO OTVORIO PRVU DJEČIJU JAVNU KUHINJU.
GAŽENJE DJEČIJEG DOSTOJANSTVA MORAMO SPRIJEČITI JER AKO DOZVOLIMO PRVU, OVAKVA PRAKSA MOGLA BI SE NASTAVITI OTVARANJEM DISKRIMINATORSKE "DRUGE" I TAKO REDOM.
Udruženje : "POD LUPOM GRAĐANA"
Potpišite ovu peticiju
By signing, I authorize Udruženje : "POD LUPOM GRAĐANA" to hand over my signature to those who have power on this issue.